Activated Carbon Water Filter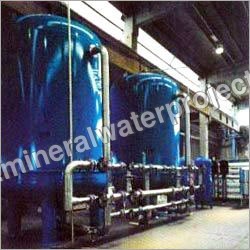 Activated Carbon Water Filter
Product Description
Nishu Enterprises is a trusted name in the field of water filter manufacturing. The company manufactures and exports Activated Carbon Water Filter, along with other filters and water plant. This water filter is used for cleaning water to make it suitable for re-use in industrial applications in textile, chemical, pharmaceutical and other industries. This easy to install and operate water filter comes with a self-cleaning cycle system. The components of activated carbon water filter are mild steel pressure vessel, mild steel/ PVC piping and valves, multi port control valve, electrical controls with all interlocks, etc. This compact filter is factory tested before shipped at client's location. The pre-assembled filter can be mounted using the offered stainless steel 304 skid. It has to be connected with electricity, drain and water supply.
Activated Carbon Water Filter Key Points:
1) The carbon media enables production of high quality water.
2) Operating personnel can monitor water quality and pressure through sampling points and pressure gauges.
3) In corrosive water application or areas where iron content is critical, it is better to opt for MS rubber lining model.
4) Customers can opt for activated carbon water filter in capacity of choice, they have selection options ranging from 500 Lts per hour to 200 M3/hr or more.